Tonnica Armstrong's clients say her hands were designed for touch therapy.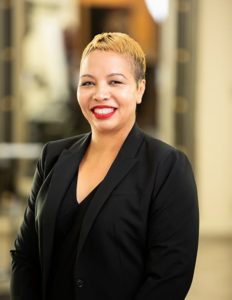 When she isn't doing makeup for a bridal party, or showing off her brow-arching skills, Tonnica is treating some lucky birthday girl to her first facial. Because some clients wanted to go deeper with their skincare regimen, Face Facts stepped up as one of the first skincare centers to offer a non-invasive way to slough away dead skin, remove unwanted facial hair, and stimulate skin renewal via dermaplaning, an exfoliating technique that works much like facial shaving. While she also provides soothing facials and rejuvenation treatments, Tonnica became a master "planer" whose gentle touch offered smooth and vibrant skin.
For 20 years, Tonnica's calm and caring demeanor has been working its magic on teens who want their acne gone, moms who need a quiet place to unwind — and countless clients who look to her to make them feel beautiful in their own skin. For your shot at radiance, we're pretty sure she's got a special tonic just for you.